Vendor: Veterinario-Express PR
Type: Service
PAQUETE DE VACUNAS PARA GATOS
Veterinario Express ofrece los servicios esenciales para la salud de su mascota.
Provea el regalo de salud a su mascota.
Servicios bajo costo con opciones de pagos.
Veterinario Express
Contamos con clinicas y eventos de vacunación en todo Puerto Rico.
PAQUETE DE VACUNAS: Regale Salud a Su Mascota. Incluye visita, Vacuna FEL4WAY, Vacuna contra la Rabia, Cert de Vacuna, Sello CMVPR y Chapita. 

Valido en todas localidades 

 L-M-M-J-V de  10 am a 3 pm
All orders will be processed immediately. Your order confirmation number email will be required to redeem your order at our locations. Orders that require shipping will receive a separate email with shipping information.
View full details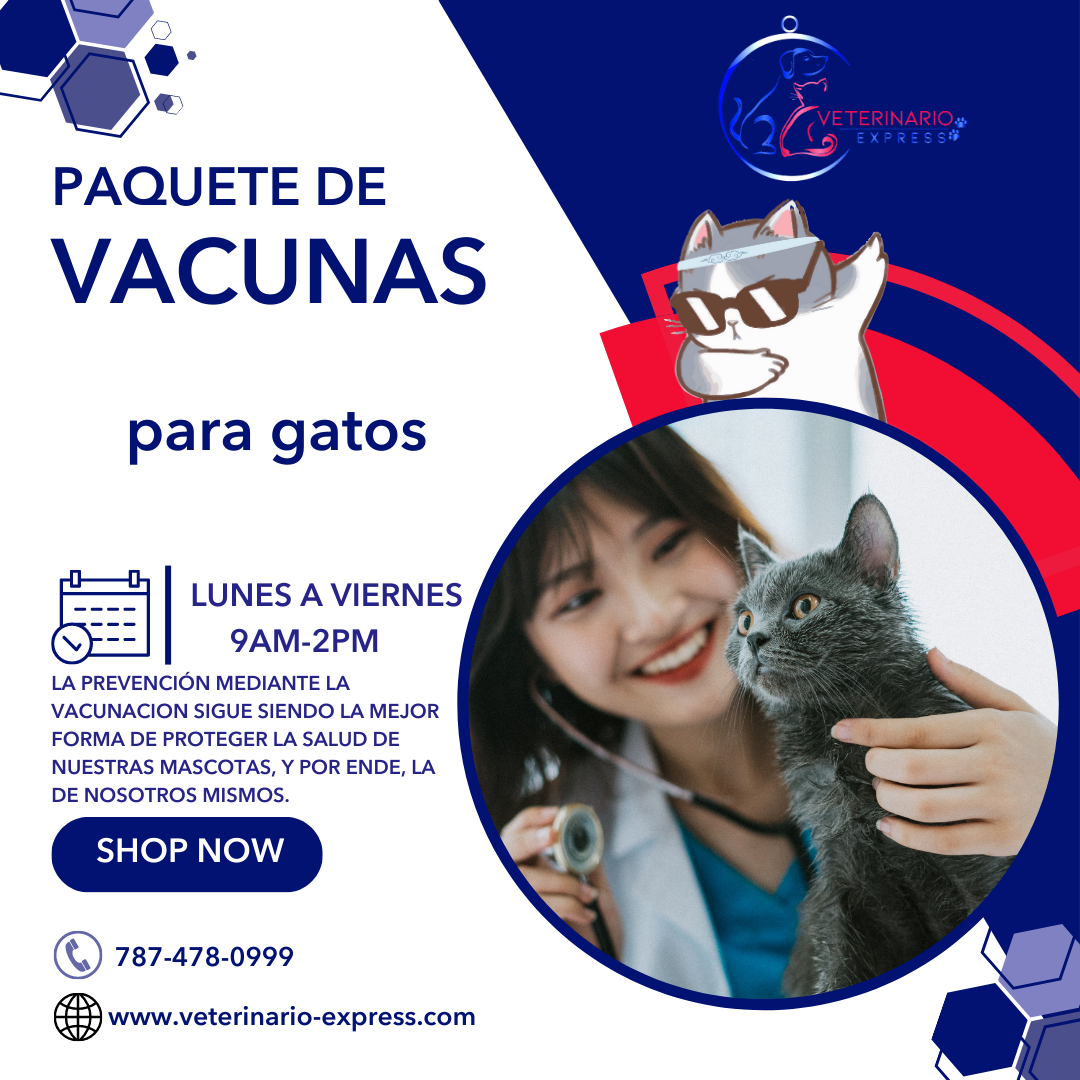 PAQUETE DE VACUNAS PARA GATOS